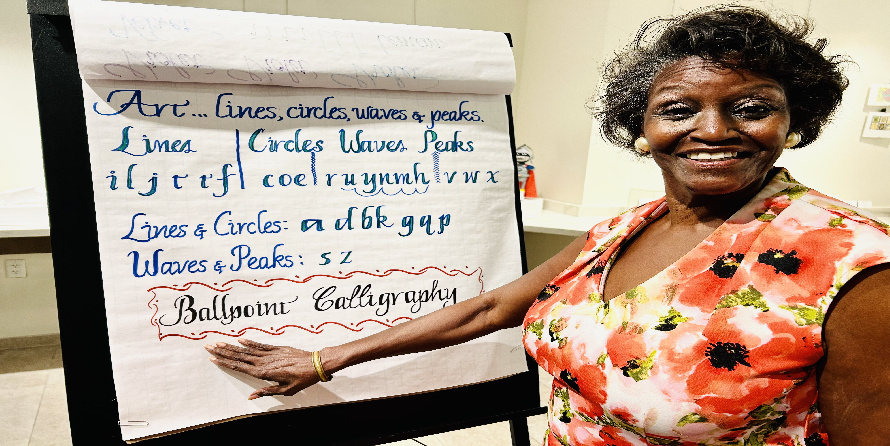 Come sip some complimentary wine with me as you explore calligraphy. If you can write with a ballpoint pen, I can teach you the basics of calligraphy.
If this is your first session, we will begin by "drawing" letters with an ink gel ballpoint pen. Your handwriting doesn't matter. Calligraphy is art!
If this is your second session, if you're ready, I will teach you how to "draw" italic style lettering with a fountain pen.
I will send you home happy with a gift of an ink gel ballpoint or a fountain pen so you can keep practicing!
Register and receive a 10% discount on dinner at the restaurant, TZEVA, located at Art Ovation.
Class Fee: $48
Use Promo Code SCRIBE
Press APPLY for 20% Discount!